Indelac's mounting kits and linkage kits
Featured Product from Indelac Controls, Inc.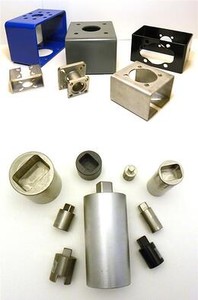 Mounting Kits
Indelac's mounting kits and linkage kits are manufactured from 300 series stainless steel and all fasteners provided are also 300 series stainless steel. These kits are manufactured on precision machine tools assuring perfect alignment between the actuator valves and the actuator on every kit.
Product offering includes, but not limited to:
Stainless Steel Couplers
Stainless Steel or Carbons Steel Brackets
Valve Stem Inserts
High & Low-Temperature Mounting Kits
Free Standing Valve Extensions
Ball, Butterfly, Choke, Gate, Plug, Trunion Ball Valves and Dampers, we can automate them all!
Watch>>Indelac Controls, Inc. Company Overview
Indelac Controls, Inc. (ICI)
Indelac Controls, Inc. (ICI) manufacturers a full line of quarter turn rotary electric actuators used for valve and damper automation. Founded in 1986, Indelac was incorporated as an "S" corporation on November 30, 1987. ICI takes pride in being a family owned and operated electric actuator manufacturer for over 32 years. All of ICI's production is based in Northern Kentucky, though you can find our products in all 50 U.S. states and on 6 continents around the world. At Indelac, we are one big motivated family, and our family is dedicated to advancing the technology we use, along with our employees'expertise in a constant effort to better serve our customers'automation requirements. Our upgraded facility continues to utilize state-of-the-art machinery throughout the manufacturing process assuring the highest possible quality using American made products. Indelac's main goal as an electric actuator manufacturer is to design, develop, and manufacture a high quality electric actuator at a competitive price, while maintaining on-time delivery. ICI's product line consists of electric actuators with torques ranging from 100 lb-in output torque through 27,300 lb-in output torque, as well as offering an array of controls for ordinary on/off controls, to sophisticated process control applications.