Quality, Quality, Quality - IATF 16949
Featured Product from Indium Corporation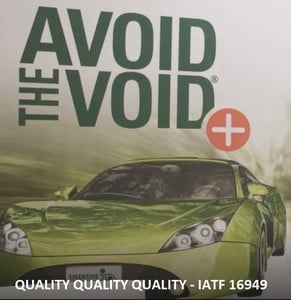 With the vast amount of electronics now in our cars & trucks, ensuring the performance of those systems is vital. Indium has proven their commitment to supplying the best, high-reliability materials & products for vehicle applications by achieving IATF 16949, meeting the highest standard for automotive industry.
IATF (International Automotive Task Force) is a cooperating group of premier vehicle manufacturers who have developed a consensus regarding international fundamental quality system requirements, primarily for the participating companies' direct suppliers of production materials, product or service parts to ensure consistency worldwide.
For Indium achieving certification was rigorous and demanding, but well worth the dedication invested.
The certification and the standards that come with it – providing high-quality products with no defects, improving customer satisfaction, integrating processes, and utilizing evidence-based decision making – will not only improve customer trust and reliability, but will also reinforce Indium's commitment to an internal culture of improvement as the company continues to evolve and grow.
See examples of the applications of Indium's materials in the automotive sector