LKB Spring Set/Air Release Brake
Product Announcement from Industrial Clutch Products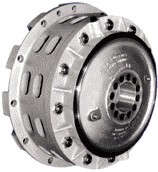 Low intertia, Spring set/air release brake
Notes:
Use certified drawing dimensions only for final layouts.
DXF and IGES files available upon request.
Dimensions subject to change without notice.
The toques shown are at 60 PSI release and may be varied by the use of different springs and spring combinations. For further technical data and recommendations please consult our engineering department.
Consult factory or refer to application information when selecting units.
View additional products with Industrial Clutch's online CATALOG, fill out their INQUIRY form or CONTACT THEM for help with your application today!
---