Inspection Probe
Featured Product from Industrial Magnetics, Inc.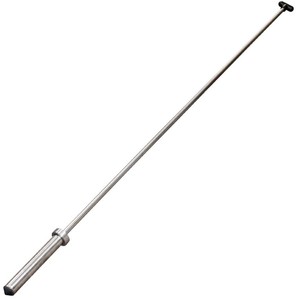 Inspection Probe
IMI's PROBE magnetic inspection tools allow quality assurance people to inspect incoming or outgoing material/batches/shipments for ferrous metal contamination. They are used to determine if ferrous particles exist in non-ferrous material.
This extremely powerful Rare Earth magnetic tool captures iron particles in products such as; plastic resins, wood fibers, crumb rubber, etc. The long, 46" handle on the magnetic probe has a black, ball grip and allows you to reach deep into containers for best batch testing.
Magnetic Solutions By Industry
You will find hundreds of Industrial Magnetics, Inc's off the shelf magnetic products used in industries hundreds of products used various industries. However, it is our ability to design and manufacturer custom magnetic solutions for your specific situation in any industry.
Industrial Magnetics, Inc. provides solutions that help improve productivity, purify products, protect processing equipment, increase profits and create a safer and more ergonomic manufacturing process.
Watch>>>Industrial Magnetics, Inc. - Providing Magnetic Solutions Since 1961
IMI is an industry leader in providing both permanent magnets and electromagnets for work holding, lifting, fixturing, conveying and magnetic separation.
At IMI, our specialty is custom fabricating! We design, engineer and manufacture magnetic assemblies and magnetic separation devices for our customers' specific requirements, and take pride in the quality and performance of our products.
With worldwide distribution through a combination of a direct sales force and manufacturers representatives, we strive to provide personalized service and innovative solutions to meet the exact needs of your application.