New Opti Series Rare Earth magnetic circuits
Featured Product from Industrial Magnetics, Inc.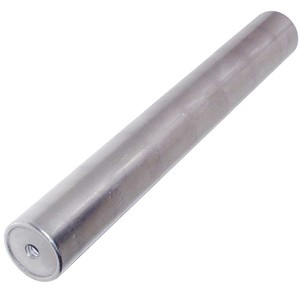 IMI Introduces New Rare Earth Magnetic Circuit Options for Processing Facilities
Industrial Magnetics, Inc. introduces the new Opti™ Series of Rare Earth magnetic circuits designed to meet the changing needs and requirements facing today's processing facilities with regards to various compliance and regulatory initiatives.
The Opti Series addresses new standards for magnet separators set forth in schemas such as FSMA, HACCP, GFSI, BRC, FSSC, and SQF. Each circuit is designed to optimize values which have been identified and earmarked as critical measurements for the specification, purchase, audit, verification and validation requirements for magnetic separation equipment and meets a minimum and measurable threshold of repeatable magnet performance.
IMI's Compliance Engineer, Ken Gentner, states, "With regard to the stringent and evolving standards around food safety, IMI is the only manufacturer of Foreign Body Detection and Removal equipment certified by HACCP International for the North American market. This distinction validates our commitment for meeting the increasing demands of industry, customers and regulatory agencies."
There are four rare earth circuit configurations in the Opti Series family of 1" OD magnetic circuits, which are available on IMI products including magnetic Grates, Grate Tubes, Drawer-in-Housings and Pneumatic Line Housing separators.
The new designs include:
Opti-B™: Balanced circuit ideal for abrasive applications, featuring a high-performance blend of 9,500 gauss and 16.7 lbs. of pull strength on a 1/2" ball
Opti-G™: Circuit which optimizes magnetic field at 12,000 gauss
Opti-H™: HACCP International Food Safety Programme Certification-approved circuit with over 11,000 gauss and 106 oz. of pull strength on a 1/4" ball
Opti-P™: Circuit which boasts an industry-best of 119 oz. of pull strength on a 1/4" ball
For more information on IMI's new Opti™ Series magnetic circuit designs, visit the company's Magnetic Grate Tubes webpage, or contact an IMI Product Specialist at 888.582.082.
Watch>>>Industrial Magnetics, Inc. - Providing Magnetic Solutions Since 1961
IMI is an industry leader in providing both permanent magnets and electromagnets for work holding, lifting, fixturing, conveying and magnetic separation.
At IMI, our specialty is custom fabricating! We design, engineer and manufacture magnetic assemblies and magnetic separation devices for our customers' specific requirements, and take pride in the quality and performance of our products.
With worldwide distribution through a combination of a direct sales force and manufacturers representatives, we strive to provide personalized service and innovative solutions to meet the exact needs of your application.