Ball Screw Report Identifies Savings Up to 80%
Product Announcement from Industrial Product Reports, Inc.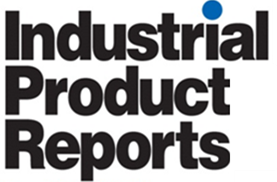 The Transport Ball Screw Report includes:
Worldwide manufacturers list
US Qualified Manufacturers list
Quoted price and delivery, with savings of approximately 80% between highest and lowest priced manufacturers
Side-by-side performance test results for most price competitive manufacturers
In order to assist in the vendor selection process, Industrial Product Reports has created a report which documents the results of an unbiased manufacturer screening process for "transport type" ball screws (C10 accuracy).
The report documents the manufacturer screening process, consisting of two parts:
Commercial Process
1. Identification of all manufacturers worldwide
2. Qualification of manufacturers according to factory warranty, legal sales representation, and operation to a known international standard
3. Obtain price and delivery for an exemplar product (16mm dia, 5mm lead, C10 accuracy, DIN standard nut, 520mm long screw)
4. Purchase (4) most price competitive (without knowledge that they will be included in the report), and document actual delivery.
Product Performance Testing
In order to provide objective performance data for the lowest cost suppliers, products from each of the (4) manufacturers were tested.
Product testing was performed on common equipment, utilizing common protocols and procedures. Five (5) performance attributes were tested for a population of six (6) of each manufacturers' ball screw:
Load-Life
Accuracy
Efficiency
Smoothness
Stiffness/Reversing Band
Results from the above, including all details of the processes and test protocols used, are provided within the report, allowing for side-by-side comparison to each other and, where applicable, comparison with catalog specifications.
Please visit our website for a FREE sample report!

Play Ball Screw Report Identifies Savings Up to 80% Video
---