NEMA Mounting Direct Drive Air Motors
Featured Product from Ingersoll Rand Industrial Technologies / Air Motors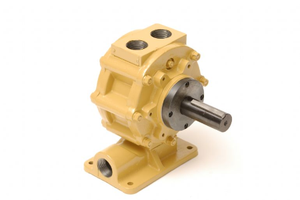 The MVA and MOVO Series are easy-to-service and a workhorse in any environment. These direct drive vane motors come in face, flange, foot and nema mounting options. Can be used at variable speeds and torques. *Some models available with modifications allowing for operation with natural gas. *Contact Ingersoll Rand for model number detail
Direct drive multi-vane air motors from 0.75 hp to 10.5 hp with speed adjustability through air controls.
Features
Will not burn out: Air motors can be stalled or overloaded for long periods without damage.
Great for harsh environments: No heat build up or sparks make air motors ideal for use in flammable or explosive environments.
Instantly reversible.
Compact and portable: Get maximum horsepower in minimum size.
Variable speed: You may utilize a wide range of speeds by using a simple valve on your input air supply line.
Minimum maintenance: Our motors have a proven history of long, low maintenance life. All you need to provide is a clean air supply and proper lubrication.
No shock starts: Air cushioned start-up cuts stress on your equipment.
Mounting options: Face and foot mount.