Zero Gravity Air Balancer
Featured Product from Ingersoll Rand Industrial Technologies / Air Motors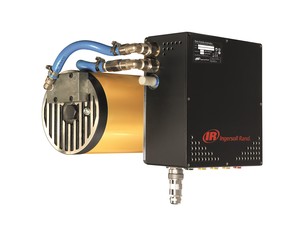 Ergonomic slide handle allows for precise positioning of multiple loads while maintaining a controlled speed.
Balancing mode enables precision positioning using the hands with very little effort.
Intuitive operation, no specific training needed.
Plug and play solution limits downtime with intuitive setup.
Ability to balance any load without adjustment.
Multiple safety features integrated directly into the software including safety interlock, over-pressure security, & minimum load balancing.
Compatible with any new or existing Ingersoll Rand air balancer ranging from 150-500 lb. capacity.