High End, High Accuracy Moisture Measurement
Featured Product from Innovative Sensor Technology IST USA Division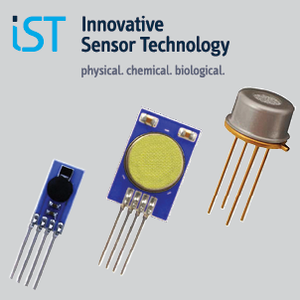 HYT sensor family's exceptionally high accuracy, up to ±1.4% relative humidity, sets the new standards for moisture measurement with low hysteresis and easy plug and play interchangeability.

IST AG's HYT modules have been popular in various applications and can be found in measuring instruments from HVAC applications to high tech medical devices and semiconductor process chambers on a global scale.
Do you want to go even beyond? Then take advantage of a custom approach. Our three HYT models can be ordered with a tailored calibration, which allows an accuracy of higher than +/- 1.4 rh when used in combination with a limited range of 0-50% rh. For dew point applications measuring in the range of 0-5 % rh, you can even reach an accuracy of < +/- 0.5% rh.