Dramatically reduce greenhouse gases with SubCom®
Featured Product from Inproheat Industries Ltd.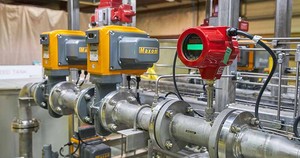 The use of fossil fuels has helped industrialization enormously, but this has resulted in an increase of CO2 in the Earth's atmosphere. The challenge of many industries is the requirement to heat large volumes of water or aqueous solutions efficiently – which usually requires a combustion process.
With our experience spanning decades of designing and fabricating combustion systems, we found there is one combustion process capable of heating large volumes of industrial liquid solutions at a much at higher thermal efficiencies than traditional methods. That process is Submerged Combustion and Inproheat Industries has patented features in the application of the technology as SubCom®.
SubCom® technology is commonly used in industrial liquid heating and evaporation applications across oil and gas, mining, LNG, food production, waste water treatment, chemical, lumber and other industries.
SubCom® makes it possible to dramatically reduce greenhouse gases and use combustion processes more economically and more responsibly – creating savings for years to come.
A SubCom® solution heating application will typically achieve a thermal efficiency in excess of 15% over conventional heating methods. This increased efficiency likewise contributes to the equivalent reduction in carbon emissions and fuel costs. These clear savings offer a dramatic capital cost recovery compared to conventional heating methods.