LABSORB™ Regenerative SO2 Scrubbing System
Featured Product from Inproheat Industries Ltd.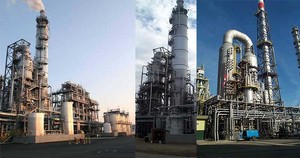 Inproheat Industries is proud to represent BELCO®, a division of DuPont Clean Technologies, and its revolutionary LABSORB™ Regenerative SO2 Scrubbing System technology.
LABSORB™ acts as an SO2 removal process from gas flows that reduces web scrubbing costs while controlling emissions simultaneously. Furthermore, scrubber water discharge that commonly comes from web scrubbing systems is also almost completely removed by LABSORB™.
The use of LABSORB™ regenerates the process reagent, which can be reused, along with over 90% o high concentration SO2 steam. The steam can be added to existing sulfuric acid plants and sulfur recovery units or it can be re-sold to pulp and paper, chemical, refining, and fertilizer industries as elemental sulfur, sulfuric acid, or commercial-grade liquid SO2.
Features include: SO2 removal process flexibility, high SO2 recovery rate and it is compatible with emission regulations.
LABSORB™ is most compatible with applications like power boilers, power generation, metallurgical plants, sulfuric acid plants, sulfur recovery units, and FCCU Regenerators and exists in many big-scale installations across the United States and Europe.