Precision Ceramic Machining
Service Detail from Insaco, Inc.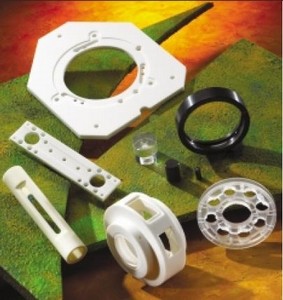 Since 1947 Insaco® has been a precision machining and polishing fabricator of parts from all technical ceramics, sapphire, glass and quartz. We machine these materials to very precise tolerances (many times measured in millionths of an inch) for dimension, flatness, wedge and roundness or cylindricity
Precision Machining......For Creating Precision Parts
With over 200 drilling, grinding and CNC machines, Insaco produces everything from a single prototype to thousands of custom machined parts, all to specification, and all backed by quality levels unsurpassed in the industry.
However, the real key to meeting our customers' needs rests with Insaco's working knowledge of both hard materials and the machines required to make precise parts from these materials. It's this unique combination of people and machines that makes the difference with our customers.
Each completed product undergoes an extensive array of final checks for specific tolerances and accuracy. Using a series of statistical process controls, each step is monitored and checked against the required specifications. This is why our products are used in many applications where stringent tolerances are the norm rather than the exception
Please feel free to navigate to other pages within our site to see more information on all of our high precision machining services, materials and capabilities. If you would like more information please click here to send a request, or visit our Frequently Asked Questions page.

Play Precision Ceramic Machining Video