How to innovate amid COVID-19 budget cuts?
Service Detail from Instrumentation Technologies D.O.O.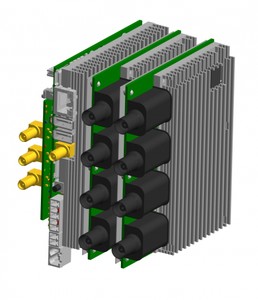 Times have changed and unprecedented events turned our perception of normality upside-down. Almost everybody's plans for the near future have been postponed or even changed significantly.
We at Instrumentation Technologies are conscious of and fully support the fact that budget optimization is now the priority for many companies and managers who wish to safeguard their assets. Businesses are targeting safe, low-risk investments that can bring cost-effective solutions in order to avoid unexpected expenses and budget increases.
On the other hand, this is also the moment to gain market competitiveness by choosing the right project partner that can ensure full reliability, with long-term experience and knowledge of providing lasting solutions.
On-time, on-budget, on-specs development
This kind of support has been successfully provided by Instrumentation Technologies many times over the years: our specialized team is more than familiar with satisfying conditions such as budget optimization and maximal product value. For several customers the creators and developers from Instrumentation Technologies and Red Pitaya have developed specific DAQ devices, entirely tailored to the customer's requirements. With a dedicated team of engineers and other experts, Instrumentation Technologies can to deliver development projects on-time, on-budget and on-specs.