Libera Workshop 2020
Service Detail from Instrumentation Technologies D.O.O.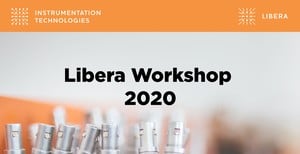 Despite the circumstances, we managed to create Libera Workshop 2020 in an online version. We had some great talks from 10 speakers and a record number of registered attendees. More than 130 people from around the world joined this year's Libera Workshop and we are extremely proud to have such a great community.