DynaMax Suite Software for Field Data Collection
Featured Product from Instrumented Sensor Technology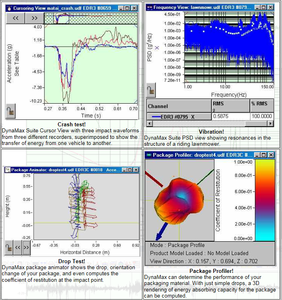 Instrumented Sensor Technology's DynaMax Suite makes a giant leap forward in field-data collection. This software is by far the most advanced, feature packed package of its kind in the industry. Not only are there more analysis tools than ever before, but the use of these tools couldn't be simplier!
DynaMax Suite comes with many standard features and includes all communications software.
DynaMax Suite System Requirements:
Pentium 200 MHz computer (minimum, Pentium II recommended)
64 MB RAM (minimum, 128 MB recommended)
Windows 95/98/NT/Me/2000/XP operating systems supported
SVGA Monitor with 1024 x 768 resolution (minimum)
Click here for program features and options.