Shock Recorder For Shipment & Vehicular Monitoring
Featured Product from Instrumented Sensor Technology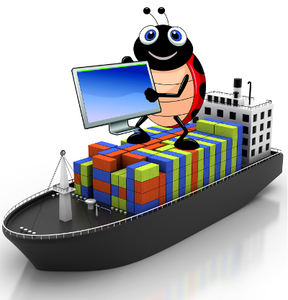 ShockTimer-Plus 3Dv2tm, (STP3Dv2) is a new, low cost Shock Recorder for transportation monitoring. The device can be attached to your shipment or vehicle and will record the exact time it was abused in transport and even tell the level of shock it was subjected to.
3-Axis g-Shock Logging, x, y, z
Temperature and Humidity Logging
+/- 16g Full Scale Measurement Range
Logs Date, Time & Peak-g levels of Shocks & Impacts
Selectable Trip Levels from 1.5g to 10g
Real Time Trigger Flash LED Once Tripped
10,000 Event non-volatile memory
Six month+ Battery Life, User Replaceable
Wireless Blue Tooth PC Communications
Date Imports to Excel
Simple to Setup, Install and Use
Small Size and Weight
Low Cost, Quantity Discounts
The New ShockTimer-Plus 3Dv2 is a low cost, low g, 3-axis shock recorder with time stamp. The device measures and logs whenever shocks occur that exceed the user selectable trip level and records the peak-g level & date/time of occurrence. The unit is re-settable and re-usable via wireless blue-tooth interface to a PC. A simple Windows software setup and analysis GUI package is available for purchase along with one or more units as well as a blue-tooth transceiver. Data from the STP-3Dv2 software GUI may be opened in MS Excel for review and analysis.