IGX AR 11AC Driver Suite for Windows Wi-Fi Network
Service Detail from Intelligraphics, Inc.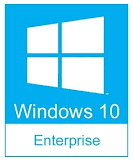 Designed specifically for Qualcomm®Atheros QCA98xx chipset based Wi-Fi PCIe adapters, the IGX AR11AC delivers the most powerful, flexible, and integrated Wi-Fi solution available. This IGX advanced wireless driver suite provides fast, seamless roaming, enabling wireless devices to stay connected to host systems with tight security features to help protect Wi-Fi networks. A wide range of industries including Internet of Things (IoT), manufacturing, distribution and warehousing, medical, transportation, and security applications can all benefit from the features of the IGX Windows Advanced Fast Roaming Suite.
The growing number of bandwidth-intensive devices places greater demands on most wireless networks. 802.11AC expands performance and coverage to enable the best possible connectivity across increasingly crowded networks. IGX device drivers provide an infrastructure-agnostic fast roaming solution which enables enterprises to maintain persistent connectivity with minimal data loss on their mobility-driven assets.
Module Features
High-performance PCIe based Wi-Fi
Dual Band, 2T2R (2x2) 3T3R (3x3) MIMO (2.4 GHz)
20/40/80-MHz channels
802.11a/b/g/n/ac 2.4GHz & 5GHz Radio/Baseband/MAC
Data rate: 867 Mbps of throughput for 2x2 MIMO
Data rate: 1300 Mbps of throughput for 3x3 MIMO
Industrial grade operating range
3x3 Support for QCA9880, QCA9890
2x2 Support For QCA9882, QCA9892
Intelligraphics 11AC Driver Suite features
Fast Roam timing for wpa2/psk< 125 milliseconds
Fast Roam Timing For Enterprise (OKC/PMK/CCKM) < 125 milliseconds
Intelligent cross-band roaming
Support for hard roaming
Advanced Diagnostics ( For diagnosing problems in the field deployment)
Support for enhanced wireless security
Support for Cisco Compatible Extensions (CCX) v4
Easy-to-use configuration GUI
11ac driver suite supports Windows 7, Windows8, Win 8.1, Win10, WEC7,
WEC2013, WES7, WES8, WES2009 and Win 10 IOT.
"Today's rapidly expanding enterprise mobility, robotics, and M2M segments along with the exponential growth of IoT calls for wireless solutions that stay connected, anytime, all-time, anywhere. Our intelligent roaming algorithms dynamically predict and prevent connection loss to the upper stack. By harnessing the power of IGX software, product developers can realize higher efficiencies, lower expenses, and faster time to market," said Scott Lawson, President of Intelligraphics.
About Intelligraphics, Inc.
Intelligraphics, an industry leader in advanced wireless and intelligent roaming solutions, helps enterprises realize the most value from their mobility-enabled infrastructure. A charter member of the Qualcomm Authorized Design Center(ADC) program, Intelligraphics delivers a diverse portfolio of fast roaming solutions that include optimized wireless drivers and integrated firmware.