IGX Bloodhound Sniffer/Injector For QCA6174 & 9378
Service Detail from Intelligraphics, Inc.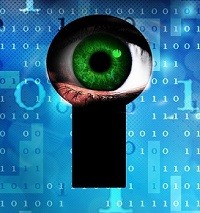 Intelligraphics' newest 802.11ac technology delivers a three-fold increase in performance by doubling channel bandwidth to 80 MHz, the addition of a more efficient encoding technique to improve signal quality below 6-GHz carrier frequency operation (excluding 2.4-GHz operation) while ensuring backward compatibility and coexistence with legacy IEEE 802.11 devices in the 5-GHz band. The Advanced Bloodhound was designed for an X-86 platform using Linux Ubuntu 14.04.2 LTS connected by a USB 3.0 interface and features a single Wi-Fi driver that can either act as a Wi-Fi sniffer/injector, or as a regular Wi-Fi driver. This version of the IGX Bloodhound SnifferPlus Injector was developed exclusively for Qualcomm's QCA6174 and QCA9378 Chipsets.
This 802.11 ac based sniffer/injector allows law enforcement agencies to target and proactively surveil Wi-Fi communications in real-time so they can make informed decisions, both remotely and at the mission location. Agencies can more effectively identify and evaluate threats, prevent casualties, and protect critical infrastructure. The addition of flow analysis can be combined with data analytics to enhance the ability of retailers, mall operators, entertainment, public transportation, and healthcare facilities to better understand how people enter, interact, move through physical spaces as well as improve their security.
Sniffer Supported Features
Both 2.4GHz and 5GHz bands
All standard Wi-Fi channels in both bands
An added IGX Sniffer API library to configure and control sniffer operations
PCAP support for offline analysis
Live capture of packets on monitor interface using Wireshark
Radio tap provides per-packet information on captured frames
20MHz, 40MHz and 80MHz channel bandwidth (11ac)
Packet filtering for reducing host-target load

Packet filtering at Type level

Management packets
Data packets
Control packets

Packet filtering based on MAC addresses

Source MAC
Destination MAC
BSSID

Menu-driven test application to demonstrate capabilities
Injector Supported Features
Both 2.4GHz and 5GHz bands
All standard Wi-Fi channels in both bands
IGX Sniffer API library to configure and control sniffer operations
Injection in Sniffer mode to switch back and hear the response of injected packet.
No retries for injected frames
No wait for acknowledgement for injected frames
All types of management, data and control frames as per 802.11
Per-packet control : Frame type/subtype, length of the frame, all MAC addresses in the 802.11 frame header, custom payload
Menu-driven test application to demonstrate capabilities
Support for configuring the following radio parameters of transmitted frame

Tx rate
Tx power
Duration Id

Zero back off Injection
API Library
Support for API library with Sniffer/Injector API's to the application
Can be used for automated capturing and dynamic configuration of control variables like channel and width
Sample application to show case the use of API library