IGX Enterprise Protocol Suite For 802.11r/802.11k
Featured Product from Intelligraphics, Inc.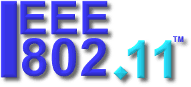 Intelligraphics' IGX Wireless Technologies have been recognized as the industry standard for advanced roaming solutions, bridging the gap between today's more demanding industrial grade wireless requirements and the limited feature set that is provided by many chipset vendors.
Wireless mobility has rapidly become one of the most familiar expressions unifying business and technology. A wide variety of enterprise environments demand seamless, uninterrupted, reliable connectivity. Bandwidth, jitter, and packet loss need to be maintained within fixed limits while applications switch rapidly between Access Points to ensure the quality and security of modern devices.
Today Intelligraphics announced the release of an IGX Enterprise Voice Protocol Suite utilizing IEEE 802.11r and IEEE 802.11k standards. A wide range of industrial solutions such as Internet of Things (IoT), manufacturing, retail, warehousing, healthcare, transportation, and security can utilize IGX advanced roaming solutions bundled with its Voice Enterprise Protocol suite (802.11r/11k) for seamless connectivity and mobility.
The IEEE 802.11r (BSS Fast Transition) amendment to the IEEE 802.11 standard permits continuous connectivity aboard wireless devices in motion, with fast and secure handoffs from one base station to another managed in a seamless manner. The IGX Enterprise Protocol provides optimized roaming times of less than 125ms consistently.
The IEEE 802.11k (Radio Resource Management) standard provides information to help discover the best available access point. 802.11k is intended to improve the way traffic is distributed within a network. It allows the client to query the neighbor list from the AP using standard frames, and helps make better decisions for roaming. The IGX Enterprise Voice Protocol plus Intelligraphics' advanced roaming solution has been designed to make use of 802.11k measurement requests for a better roaming experience.
IGX EVP can be easily integrated with IGX Windows based advanced roaming solutions for Qualcomm Wi-Fi Chipsets. It features Cisco Compatible Extensions (CCX v4) with the choice of host interfaces. The IGX EVP supports the latest FT and RRM protocols to optimize the wireless experience in enhanced infrastructures.
Key Features
Support for IEEE 802.11r Fast BSS Transition (FT)
FT-PSK
FT-EAP
FT Over the Air (OTA)
Roaming times are in the range of 70msec to 125msec
Co-existence with CCX/CCKM capable network deployment
Configuration of profile with FT support.
Support for IEEE 802.11k Radio Resource Management (RRM)
Neighbor Report
Beacon Report
Roaming extensions to use above measurements
Support for following Qualcomm chipsets
QCA6174A – 2×2 802.11abgn/ac, industrial grade, mini-PCIe and M.2 (NGFF)
QCA9880/9890 – 3×3 802.11abgn/ac, industrial grade, mini-PCIe
QCA6564 – 1×1 802.11 abgn/ac, industrial grade, SDIO host interface
QCA9377 — 1×1 802.11 abgn/ac, industrial grade, USB host interface
QCA9592 — 2×2 802.11abgn, industrial grade, mini-PCIe
QCA9590, QCA9580, , AR9390, AR9380, — 3×3 802.11abgn, industrial grade, mini-PCIe
AR9462 and AR9280 — 2×2 802.11abgn, industrial grade, mini-PCIe
Can be integrated to any other chipset seamlessly
Easy-to-use configuration GUI
Windows Support
Windows 7, Windows8, Windows 8.1, Windows10, Win 10 IoT, WEC7, WEC2013, WES7, WES8, WES2009 OS
Compatible IGX Modules
About Intelligraphics, Inc.
Intelligraphics, an industry leader in advanced wireless and intelligent roaming solutions, helps enterprises realize the most value from their mobility-enabled infrastructure. A charter member of the Qualcomm Authorized Design Center (ADC) program, Intelligraphics delivers a diverse portfolio of fast roaming solutions that include optimized wireless drivers and integrated firmware.
Take your Wi-Fi-enabled and Internet of Things (IoT) applications farther and faster, visit: www.intelligraphics.com.