IGX Fast Roaming for QCA 953X, QCA 9558, QCA 956X
Service Detail from Intelligraphics, Inc.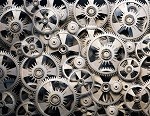 In today's competitive IOT marketplace companies are constantly looking for ways to deliver a superior Wi-Fi experience to their customers in the most economic and efficient manner. Intelligraphics' IGX Intelligent Fast Roaming technology combines with System on a Chip architecture to deliver faster transfer rates, better security, extended battery life for more reliable high performance connectivity in most economic manner. The IGX SoC IFR Driver Suite gives customers a "ready to use Wi-Fi platform" that allows product developers to add or migrate applications to newer platforms with faster and more stable wireless connectivity, developed as a complete system level solution using Qualcomm SoCs. Intelligraphics developed the IGX SoC IFR Driver Suite expressly for Qualcomm's QCA953x, QCA9558, QCA956x SoC based chipsets. By extending the base driver with more advanced base station functionality, PMK caching, support for fast transition (802.11r) and IGX's own intelligent channel sorting algorithm, this solution delivers more powerful, flexible, and integrated Wi-Fi roaming performance and overall stability in wireless connection. The IGX advanced wireless solution provides fast, seamless roaming, enabling wireless devices to stay connected to host systems with better security features. Manufacturing, Distribution, Warehousing, Transportation, Medicine and Security can benefit from the advanced features that Intelligent Fast Roaming delivers.
Key Features
High-performance PCIe based Wi-Fi
Single Band / Dual Band, 2T2R (2×2) MIMO
20/40 MHz channels
802.11a/b/g/n 2.4GHz & 5GHzRadio/Baseband/MAC
Intelligent cross-band roaming
Up to Data rate of 300 Mbps of throughput for2x2 MIMO
Industrial grade operating range
Enhanced wireless security
Roam timing: 11r < 100 milliseconds, PSK/Enterprise(OKC/PMK) < 100ms
Linux/OpenWRT
Supported Chipsets
2×2 – QCA9558, QCA9561,QCA9563
1×1 – QCA9531, QCA9533
IGX Advanced Fast Roaming provides innovative wireless features that enterprises need today to expand their Wi-Fi-enabled operations into the future. IGX intelligent roaming changes the way wireless roaming is delivered by providing a vastly improved end-user experience. Pre-emptive signal loss detection and scan optimization reduce reconnection time to less than 50 milliseconds (11r), ensuring the device selects the optimal access point (AP). Intelligent roaming helps prevent applications from detecting a network drop, thus improving overall reliability and Quality of Service.

Download IGX-AFR-Datasheet-For-SOC.pdf datasheet from secure downloads