Miniature frame sensor for counting small parts
Featured Product from Intellisense Microelectronics Ltd.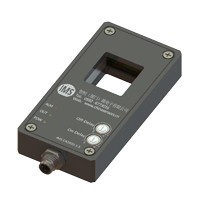 The frame light barrier CX2020 from Intellisense Microelectric is a small counting sensor with an active area of 21mm *20mm. It is only 80mm in length, 40mm in width and 14mm in thickness. High response time, easy installation and a very high resolution are the vital strengths comparing general light barrier.
Suitable for all types of materials, metal or non-metal, liquid drop
High resolution φ1.5mm
Volume calculation for broken pill rejection
Sensing area: 21mm*20mm,
On delay and off delay time adjustable to meet irregular object counting
Solid metal housing to improve life expectancy
NPN or PNP output possible
Fast response time 1ms
Plug connection