The smallest cylindrical photoelectric sensor: M5
Featured Product from Intellisense Microelectronics Ltd.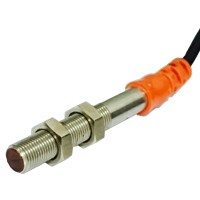 IMS M5 sensor is the smallest cylindrical photoelectric sensor in the industry, which can replace the optical fiber sensor and has a wider range of application because of its flexible cable. They are ideal for limited installation space.
The model has reverse polarity and output short circuit protection as well as output reverse polarity protection. The sensor is equipped with a stainless steel housing, enabling it to work in harsh industrial environment. They operate on 10-30 VDC and have a NPN or PNP output.
Features:
High performance ASIC based advance sensor
Only 5mm in diameter
Red/infrared/laser LED light source possible
Diffuse reflective or through beam type available
Sensitivity adjustment type can be customized