IMTS 2018 Conference
Featured Product from International Manufacturing Technology Show (IMTS)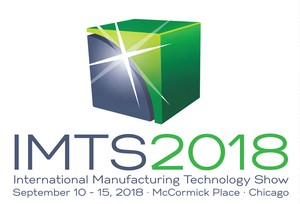 IMTS Will Provide You With New Manufacturing Technologies & Ideas!
September 10-15, 2018, McCormick Place, Chicago, IL

More than 115,000 industrial decision-makers, including many of your competitors, attend IMTS - The International Manufacturing Technology Show to get ideas and find answers to their manufacturing problems. They will see new technology demonstrated ... and choose the best for their needs.
At IMTS, they find ways to cut costs and get more work. They know that to survive and succeed, they must keep up with technology ... and stay ahead of their competitors!