ISA Publishing
Service Detail from International Society of Automation (ISA)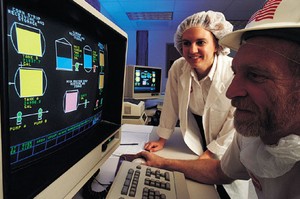 You can find and purchase all of ISA's extensive products at ISA's Online Store. Choose from hundreds of books, digital books, software, technical papers, proceedings, standards, recommended practices, technical reports, training courses, CD's, videotapes, and more.
Automation Books from ISA – ISA books bring you the most authoritative technical resources in automation. Relying on subject matter experts in the field to write and review books on current and emerging technologies and applications, we provide a variety of titles for engineers, technicians, management, and sales and marketing professionals.
InTech Magazine – InTech provides the most thought-provoking and authoritative coverage of automation technologies, applications, and strategies to enhance automation professionals' on-the-job success.
Published by the automation field's leading organization, ISA, InTech addresses industry challenges, new technologies, and fundamentals in a practical approach. It is written for engineers, managers, technicians, and other automation professionals; and it is produced with the active involvement of automation's most-influential leaders, subject-matter experts, and educators.
ISA Directory of Automation – The ISA Directory of Automation is the premier purchasing guide for automation professionals. This handy online reference tool, produced in collaboration with Irving, Texas-based MultiView, compiles the most relevant listings of manufacturers, service companies, and manufacturer representatives. It puts extensive information about manufacturers and service companies at your fingertips whenever you need it.
ISA Transactions – ISA Transactions is a journal of advances and state-of-the-art in the science and engineering of measurement and automation, of value to leading-edge industrial practitioners and applied researchers.
Automation Technical Papers – Covering topics in effectively every area of automation, ISA's conferences and symposia technical papers inform on the latest technology developments and applications. Thousands of contributions from experts from around the world keep you informed and ready to solve today's problems.
Software – Designed to address technology solutions efficiently, software products from ISA help you apply standards and other proven techniques to solve challenging problems.