Custom Cable is Available from Interpower
Featured Product from Interpower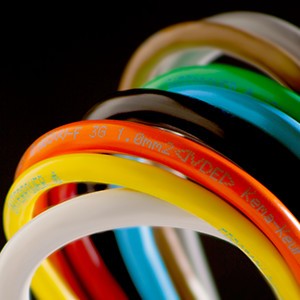 Interpower® manufactures North American, international (used in Europe and other countries), Chinese-approved, and Korean-approved cable in its Iowa, U.S.A. facilities.
Cable is available in various sizes and colors. The cable may be cut in continuous lengths or into discrete lengths. The cable may also have special stripping on the ends or it can be delivered to the customer ready for assembly. A variety of cable terminations are available, such as ring terminals, spade terminals, ferrules, or quick disconnects in flag or straight styles. Interpower also offers custom labeling and custom packaging. For more information, see Interpower's Value Added and Custom Services.
Interpower offers a 1-week U.S. manufacturing lead-time on non-stock Interpower products and same day shipping on in-stock products with no minimum order or dollar requirements. Value-added and custom services are available.
Interpower offers free technical support. For more information, contact Customer Service at (800) 662-2290 or see the website at www.interpower.com.