IEC 60320 C5 Cords
Featured Product from Interpower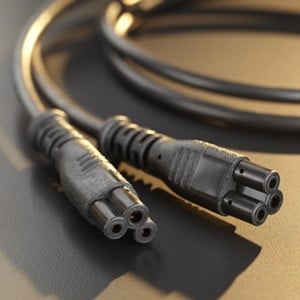 Interpower manufactures a variety of power cords and cord sets with a molded IEC 60320 C5 connector. The Interpower molded C5 connector carries UL, CSA, VDE, and NSW Department of Fair Trading approvals.
Customize your cords! Choose from a variety of North American and international molded plugs to complete your cord set. Interpower also offers custom lengths, labeling, packaging and more upon request. Contact our Customer Service Department at (800) 662-2290 from 7 a.m. to 6 p.m. Central Time to discuss your specific needs.
From 1 to 1,000 pieces or more, we have no minimum order requirements. Interpower has just a 1-week U.S. manufacturing lead-time on non-stock Interpower products.