Manufacturing Red Danish Hospital-Grade Cord Sets
Featured Product from Interpower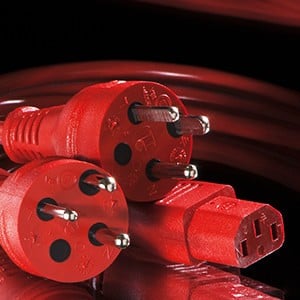 Interpower® is now manufacturing red Danish hospital-grade cord sets at its Iowa facility, expanding the current line of customizable international products.
Red is the preferred color for select medical facilities in Denmark for hospital-grade cord sets. The Interpower manufactured Danish cord set (part number 86281160) consists of a Danish hospital-grade plug and a straight IEC 60320 C13 connector with H05VV-F 1.00mm2 cable—all in red.
Custom options include power cords, custom lengths, straight and angled IEC 60320 C13 and C19 connectors, all in a wide range of colors.
Interpower has no minimum dollar amount requirements, no minimum order requirements, offers a 1-week U.S. manufacturing lead-time on non-stock Interpower products, and same day shipping on in-stock products.
Value added and custom services are available along with free technical support. For more information, contact Customer Service at (800) 662-2290 or see the website at www.interpower.com.