Power As Fast As You Need It!
Featured Product from Interpower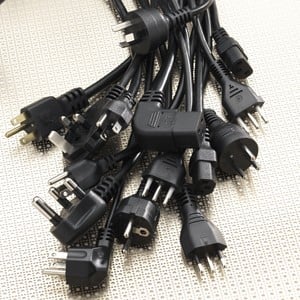 Interpower's shipping of quality U.S.A.-Made Cords remains unaffected by COVID-19 quarantines—we have North American and international power cords available to ship immediately!

Within the electrical product design you are creating, you need a way to connect to the power source. Interpower is the premier supplier of power system components worldwide and offers a wide selection of power cords and cord sets for global use.
It is essential to ensure the end user has the correct means of connecting to their local mains supply. It's also important to provide equipment that is easily adaptable to the needs of the consumers, without any reconfiguration needed on their part. Interpower offers free technical support and value-added services to assist you.
At Interpower we want to make it easy for you to design, build, and maintain products for North American and global markets—that's our mission. We strive to provide our customers with quality products that delight—fast.
1-week U.S. manufacturing lead-time on non-stock Interpower products
No minimum order or dollar requirements
Same day shipments on in-stock products
Interpower manufactured products are made in Iowa, U.S.A.
Lock in your price with blanket or scheduled orders
Free technical support and value-added services available
For ordering and technical information, please call our Customer Service Department at (800) 662-2290 or email us at info@interpower.com. You can also order online at www.interpower.com.

Play Power As Fast As You Need It! Video