Aircraft, spacecraft, satellites & defense systems
Featured Product from Isabellenhutte USA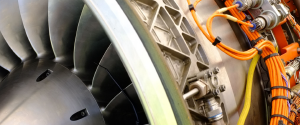 AEROSPACE
When safety and reliability are paramount concerns, there are no standards too high for our team and products.
Some of the most innovative applications and demanding standards are every day matters for the engineers supporting aircraft, spacecraft, satellites, defense systems, and other specialized projects. All of these applications are facing the need to accommodate more and more sophisticated sensors, safety features, connectivity and automation.
This is why we remain focused on providing proven solutions and real-world expertise to help you face escalating demands such as: uncompromising safety and reliability, faster speed to market, fitting more technology into tighter spaces, and meeting higher specifications for low TCR and long-term stability.
When you can't afford to take chances—take charge
When you are developing a design with no tolerance for failure—whether the application will perform on the road, in the air, or the furthest reaches of space—our line of ISA-PLAN® and ISA-WELD® resistors deliver unequaled performance. Discover how you can meet the highest requirements in temperature coefficient of resistance (TCR), thermal EMF, long-term stability, inductance and load capacity.
Isabellenhütte USA
Isabellenhütte USA (formerly Isotek Corporation) is a wholly owned subsidiary of Isabellenhütte Heusler GmbH KG.
Formed in 1989, Isabellenhütte USA is a leading supplier of precision current sensing and high power resistors, thermoelectric and resistance alloys, and precision measurement systems. Located in Swansea MA, Isabellenhütte USA has developed an industry-wide reputation for providing high-quality products and unparalleled customer support.
Backed by hundreds of decades of manufacturing and engineering expertise and a representative network that spans all of North America, our mission is to provide superior resistive solutions into the automotive, industrial and aerospace industries. Isotek strives to remain at the ready with samples of standard products and unmatched application support for technically demanding custom product development.