ENERGY CONVERSION IN WIND AND SOLAR POWER SYSTEMS
Featured Product from Isabellenhutte USA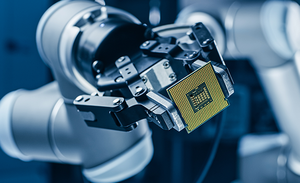 ENERGY CONVERSION IN WIND AND SOLAR POWER (PV) SYSTEMS
Designing effective renewable energy systems requires keeping energy losses to an absolute minimum. Being able to track and measure currents as they are being converted is essential—whether that conversion is DC to AC, AC to DC or AC frequency conversion. Our AC and DC current and voltage sensing modules help ensure maximum efficiency in these systems. Sample applications include frequency converters and inverters for wind power and central inverters for free-standing solar systems.
INDUSTRIAL
Proud to support the technology that keeps the world moving-in industry, energy and beyond.
Our products rank among the finest in the world—for performance, security, reliability, and durability. You'll find them in applications spanning automotive, aerospace, petrochemicals, instrumental analysis, process engineering, railways and control technology.
We produce specialized alloys for electrical trace heating and automotive cockpit comfort systems. Our alloys are essential for the production of thermocouples, dip sensors, quick cups for carbon testing in cast-iron melts, pilot light fuses, plug connectors, metallic Peltier elements, and many other industrial applications.
Our resistors are found in motor drive and braking systems; in power generation, conversion and transmission applications, as well as lighting control. Our precision measurement products support some of today's most innovative clean-energy concepts, such as advanced battery-management systems, wind and solar (PV) systems, and power inverters.
When you can't afford to take chances—take charge
When you are developing a design with no tolerance for failure—whether the application will perform on the road, in the air, or the furthest reaches of space—our line of ISA-PLAN® and ISA-WELD® resistors deliver unequaled performance. Discover how you can meet the highest requirements in temperature coefficient of resistance (TCR), thermal EMF, long-term stability, inductance and load capacity.
Isabellenhütte USA
Isabellenhütte USA (formerly Isotek Corporation) is a wholly owned subsidiary of Isabellenhütte Heusler GmbH KG.
Formed in 1989, Isabellenhütte USA is a leading supplier of precision current sensing and high power resistors, thermoelectric and resistance alloys, and precision measurement systems. Located in Swansea MA, Isabellenhütte USA has developed an industry-wide reputation for providing high-quality products and unparalleled customer support.
Backed by hundreds of decades of manufacturing and engineering expertise and a representative network that spans all of North America, our mission is to provide superior resistive solutions into the automotive, industrial and aerospace industries. Isotek strives to remain at the ready with samples of standard products and unmatched application support for technically demanding custom product development.