Electrifying Vehicles Challenges and Solutions
Featured Product from Isabellenhutte USA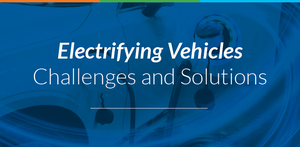 Electrifying Vehicles
Challenges and Solutions
A great (second) chance to preview tomorrow's shunt based current sensing breakthroughs
See Dr. Jan Marien's webinar on the next generation of battery management current sense modules and best-practices for engineering-in functional safety for electric vehicles.
We recorded 2020's most popular webinar in case you missed it. (But it's going away again soon!)
Some key learnings include:
Current sensing developments in battery management systems
Ground breaking metal injection molded (MIM) shunts enable completely new levels of system integration
Newly-designed components for managing high currents (BAX shunts)
How alternative alloys provide temp-isolation advantages over stainless steel
State-of-the-art components for power-sensing modules
Strategies for managing functional safety in complex products
Dr. Jan Marien is the Executive Vice President of R&D at Isabellenhu?tte and a recognized expert in the area of battery management technology. His one-hour presentation covers a lot of ground—from current-sensing to shunt-based assembly design… all the way to a strategic framework for managing functional safety in EVs. It's live through the end of December… and you are welcome to share the link with any interested colleagues or team members.
SEE OUR PRECISION & POWER RESISTOR >>
SEE OUR PRECISION MEASUREMENT TECHNOLOGY >>
Isabellenhütte USA
Isabellenhütte USA (formerly Isotek Corporation) is a wholly owned subsidiary of Isabellenhütte Heusler GmbH KG.
Formed in 1989, Isabellenhütte USA is a leading supplier of precision current sensing and high power resistors, thermoelectric and resistance alloys, and precision measurement systems. Located in Swansea MA, Isabellenhütte USA has developed an industry-wide reputation for providing high-quality products and unparalleled customer support.
Backed by hundreds of decades of manufacturing and engineering expertise and a representative network that spans all of North America, our mission is to provide superior resistive solutions into the automotive, industrial and aerospace industries. Isotek strives to remain at the ready with samples of standard products and unmatched application support for technically demanding custom product development.