LOW-OHMIC PRECISION AND POWER RESISTORS
Featured Product from Isabellenhutte USA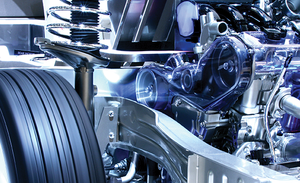 WE ONLY DO A FEW THINGS. BUT WE DO THEM BETTER THAN ANYONE ELSE.
Our product range may not be as comprehensive as some of your other suppliers, but there's a reason we are still a preferred partner to so many companies. Our products perform. And our support is unmatched.
LOW-OHMIC PRECISION AND POWER RESISTORS
The accurate detection of flowing current by means of precision and power resistors is indispensable today. The application range of precise current sensors has increased significantly due to the demand-controlled decentralized control and monitoring of individual vehicle components. In addition to the functional reliability over the entire service life, the requirement of accuracy and stability has been given a high priority due to increased demands for reliability. The components from our ISA-PLAN® or ISA-WELD® family provide an extensive answer to these requirements. Process and material knowledge gained over decades is incorporated here and offers a solution for almost all measuring tasks in the automotive sector.
OUR ISA-PLAN® RESISTORS Deliver very low internal heat resistance, exceptional long-term stability under full load and operate in temperatures up to 338°F (170°C).

OUR ISA-WELD® RESISTORS These high-current shunts are used for high-current applications, such as battery management, battery-charging technology, drive technology and in electronic energy meters.
Isabellenhütte USA
Isabellenhütte USA (formerly Isotek Corporation) is a wholly owned subsidiary of Isabellenhütte Heusler GmbH KG.
Formed in 1989, Isabellenhütte USA is a leading supplier of precision current sensing and high power resistors, thermoelectric and resistance alloys, and precision measurement systems. Located in Swansea MA, Isabellenhütte USA has developed an industry-wide reputation for providing high-quality products and unparalleled customer support.
Backed by hundreds of decades of manufacturing and engineering expertise and a representative network that spans all of North America, our mission is to provide superior resistive solutions into the automotive, industrial and aerospace industries. Isotek strives to remain at the ready with samples of standard products and unmatched application support for technically demanding custom product development.