RESISTANCE AND THERMOELECTRIC ALLOYS
Featured Product from Isabellenhutte USA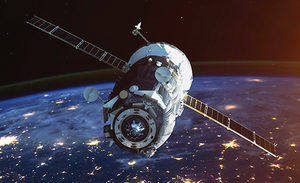 Perhaps you haven't heard of us, but Isabellenhütte is one of the most trusted partners to the aerospace industry. Because of our extensive experience and performance history, OEMs and tier-one suppliers utilize our solutions to help solve their most difficult electronics design challenges. There's a simple reason why: we engineer our components and materials not just to meet your specifications, but to expand the boundaries of what's possible and exceed traditional quality limits.
SOME OF THE THINGS WE CAN DO FOR YOU
• Application-oriented support
• Simulation of your application conditions
• Component optimization for critical applications
• SMD test board for the initial evaluation
• Comprehensive documentation
• Standard values can be supplied with SnPb plated contacts
THERMOELECTRIC AND RESISTANCE ALLOYS
Isabellenhütte's alloys rank among the finest in the world and are used in many aerospace
applications. During production we are always committed to specific customer requirements and can supply our alloys in different forms and types.
Isabellenhütte USA
Isabellenhütte USA (formerly Isotek Corporation) is a wholly owned subsidiary of Isabellenhütte Heusler GmbH KG.
Formed in 1989, Isabellenhütte USA is a leading supplier of precision current sensing and high power resistors, thermoelectric and resistance alloys, and precision measurement systems. Located in Swansea MA, Isabellenhütte USA has developed an industry-wide reputation for providing high-quality products and unparalleled customer support.
Backed by hundreds of decades of manufacturing and engineering expertise and a representative network that spans all of North America, our mission is to provide superior resistive solutions into the automotive, industrial and aerospace industries. Isotek strives to remain at the ready with samples of standard products and unmatched application support for technically demanding custom product development.