The FMx and WAx Resistors
Featured Product from Isabellenhutte USA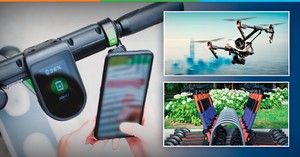 An expanded range of lightweight components from Isabellenhütte is ready—and available—for the biggest projects of 2023 and beyond.
Market growth for the drone, e-bike, and e-scooter sectors is promising to be off the charts between now and 2030. That means huge demand for quality and reliability gains in your battery management systems.
We're ready with a range of precision resistors that are optimally suited for your products!
Click here to see how smarter-designed shunts and resistors—featuring proprietary alloys from Isabellenhütte—can drive significant improvements to your designs.