Electra All-Electric Industrial Furnaces and Ovens
Featured Product from Isotech, Inc.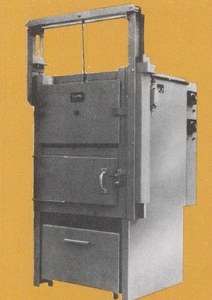 The Electra Series H&D furnace lines is a unique "piggy back" design that provides a complete heat capability occupying minimal floor space. Two independent furnace chambers are provided. The top chamber is optimized for hardening operations while the lower chamber is optimized for tempering or drawing operations.
Electra's Series Retort H&D is a modification and extension of the Series H&D furnace line to allow effective and economical use of inert protective atmospheres in the hardening chamber. The hardening chamber is fitted with a heavy gauge, corrugated alloy, gas-tight work chamber that completely segregates the work load and inert protective atmosphere from the refractory lining of the furnace chamber. This arrangement achieves clean, scale free results without decarb and without requiring wrapping the work load with the use of simple and safe inert atmospheres such as nitrogen or argon.