Friction Free Roller Air Bearings
Featured Product from Isotech, Inc.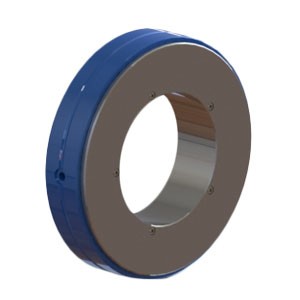 One of the innovations that sets Air Bearings apart is the Roller Air Bearing. Designed for high speed precision rotation in a compact all-in-one package, this bearing directly replaces contact bearings. Chances are, you could add maintenance-free precision today without having to change anything on your design. …Yes, you read that correctly.
The Roller Air Bearing features the face collars (axial support) built into the bearing. This design comes with a plethora of advantages including: more robust design (since the porous surface is not exposed), easy to install, replaces conventional bearings, less susceptible to environmental factors such as oil/containments, reduced air consumption, no maintenance required, no friction, clean air, no heat generation up to 140,000 RPM, high accuracy, high speed, and more.
Roller Air Bearings are available in both English and metric sizes ranging from .5" to 3" inner diameter (13mm to 75mm) as well as custom sizes. Contact Isotech, Inc. for more information.