Vibration & Shock Solutions
Featured Product from Isotech, Inc.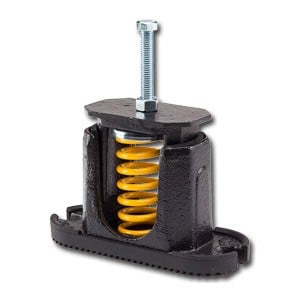 The basic function of a vibration isolation mount is to act as a highly stable buffer between the source of the vibration and the object or surface being isolated.When the surface on one side of the mount receives a sizable force or shock, the resulting tremors are unable to pass through to the other surface, as they would if the two surfaces connected by more conventional means. In machinery applications, vibration damping mounts acting like a shock absorber, allowing motors and equipment to operate more quietly and efficiently.
Isotech offers a complete line of vibration mounts and isolators for shock and vibration for all applications.
Mounts include:
Spring
Elastomer
Neoprene
Wire Rope
Pad-Type