Telescopic Lifting Columns: The Choice for Your Linear Motion Application
Featured Product from Isotech, Inc.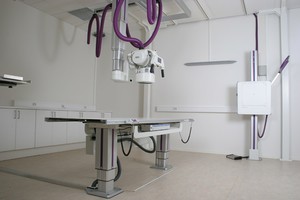 Telescoping columns combine a linear actuator and housing to provide substantial lifting or push/pull force without the need for an external guidance system. The whole technology – motor, linear drive and electronics – is self-contained within a set of rectangular columns that provide both stability as well as a platform for lifting.
Consider the following when choosing a telescopic lifting column:
Stability
Speed
Load
Stroke Length
Noise
Isotech's line of telescopic lifting columns provide excellent stability and a high stroke with reduced retracted length that make them ideal for a wide range of medical, radiological, ergonomic and industrial applications. All components are hidden in a compact and aesthetically appealing package that eliminates the need for additional coverings in most applications.