The Modern Necessity of Laser System Integrations
Featured Product from Isotech, Inc.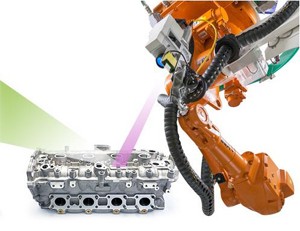 LASER SYSTEMS FOR INDUSTRIAL USE
Laser welding is the fastest growing industrial laser application. In addition to its superior welding-speed and ability to precisely control the behavior of the weld, lasers are able to weld complex part topographies where traditional welding methods cannot reach. Whether spot, seam, or deposit welding, our next-generation Laser Welding Systems are among the fastest, most versatile and accurate systems available on the market today.
Sturdy design, precision motion systems, high-quality long-lasting laser sources, and vision systems make our line of machines second to none when it comes to selecting a reliable, accurate, low-maintenance Class 1 (enclosed) or Class 4 industrial laser cutting system. These machines are available in a range of standard sizes and laser powers to suit most any application.
The extremely narrow kerf widths associated with Laser Cutting enable these systems to achieve fast, high-precision cuts for a broad range of materials. A non-contact process, lasers create no distortion in the workpiece and can thereby often eliminate the need for post-processing. Even when faced with complex contours, our new generation of cutting lasers are able to control the heat affected zone and produce a mostly dross-free cut.
Lasers are able to produce ultra-precise, high-contrast marks on virtually all metals and plastics as well as a variety of other organic materials. Several different laser wavelengths and technologies are available in order to achieve the best possible results on all types of materials.
Our fiber laser systems are primarily used for cutting, marking and welding both ferrous and non- ferrous metals such as stainless, mild steel, aluminum, anodized and coated metals, brass, bronze, Inconel, titanium, bronze and much more.
Our C02 lasers are used primarily for other organic materials such as plastics, wood, acrylic, adhesives, textiles, leather, rubber, paper, foam, MDF, synthetics, carpets, cardboard, laminates, polycarbonate, PET, thin metals to .060 and much more.
Our Green lasers are used primarily in marking plastics and rubber when needing a dark contrast that fiber can not provide. They are also used in micro-welding gold and copper alloys which are highly reflective.
Our MOPA lasers are used primarily for highly reflective metals as well as hard to mark plastics and rubber. In some cases conventional fiber lasers may be limited in providing a better contrast. MOPA lasers with a variable pulse duration from 4 and 200 ns gives you a wider range of laser marking parameters and more options. When projects require a higher contrast, much more legible marks, and repeatable colors on steel, the MOPA laser is a better choice. In addition to better contrast marks you will get less burning and melting on metal (less heat affected zone) and much less foaming with plastics.
Our UV lasers are both safe and sterile (ideal for medical parts ) They are used for sensitive materials, FR4, G10, kapton, kevlar, glass, silicone catheters, white polyimide insulin pumps, ceramics, flame protected plastics, and other medical products, UV lasers are ideal for hard to process materials that require contrast without foaming the material so that the product remains undamaged.
Our Femtosecond lasers are used primarily for micromachining applications.
Our Picosecond lasers are used primarily for micromachine applications.
Our Nanosecond lasers are used for many applications including marking.
Isotech, Inc.
2299 Amber Dr. Suite 120
Hatfield PA 19440
Toll Free: 800-314-3332
Phone: 267-663-5555
Fax: 215-631-9148
Email: info@isotechinc.com