Fiber Reinforced Silicone Replaces HNBR and FKM
Service Detail from JAMAK Fabrication USA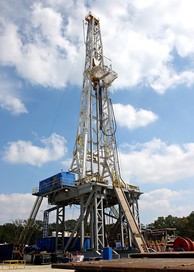 Silicone elastomers have been known to have a broad temperature range and reasonable chemical resistance. However, their strength properties have been considerably less when compared to other elastomer types in general use in oil & gas applications such as hydrogenated nitriles and fluoroelastomers.
Jamak Fabrication has formulated a fiber reinforced silicone elastomer with significantly enhanced strength properties. This new compound was compared to typical hydrogenated nitrile and fluoroelastomer compounds commonly used in today's oil & gas industry. Physical properties, chemical resistance, rapid gas decompression, extrusion resistance and dynamic properties were evaluated.
Test results concluded that Jamak's fiber reinforced silicone elastomer compound is a viable option for high temperature/high pressure applications in the oil & gas industry. The broad temperature range, good chemical resistance to a variety of oilfield substances, good strength properties and excellent dynamic performance at temperature, make Jamak's FRSE compound a good value to performance option when compared to other elastomer choices.
Contact JAMAK Fabrication for a complete copy of testing results and for more information.
---