Sealing at Extreme Temperatures?
Service Detail from JAMAK Fabrication USA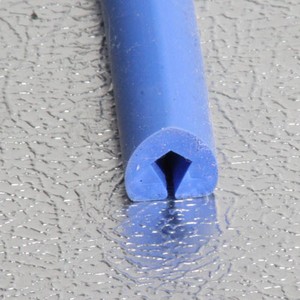 Jamak Fabrication provides elastomeric sealing solutions for the harshest temperature environments (-60ºC to +300º C). In the lab and in the field, Jamak's silicone seals have been shown to outperform other elastomers in critical applications - static and dynamic, from commercial and industrial heating and cooling to sub-surface drilling and exploration. Jamak's ground-up formulating and compounding capabilities give us the ability and flexibility to exceed your requirements where other materials so often fail.
Choose from a wide variety of standard shapes and sizes, dense or closed-cell foam, in continuous lengths or fabricated to fit your need. Or let Jamak's design team assist you in creating custom seals tailored to meet your unique specifications.
ISO/TS-16949:2002 certified formulating, manufacturing and testing facilities ensure that Jamak repeatably provides the quality and performance you demand.
---