Silicone Sponge - Niche Profiles
Service Detail from JAMAK Fabrication USA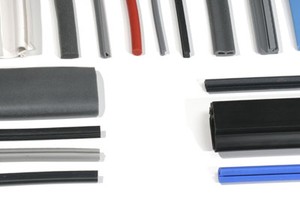 Catalogs and distributors may be the easiest source for common shapes and strips of silicone sponge. However, some applications require a specific profile and that is where Jamak can be a resource.
Utilizing enhanced extrusion die technology, we manufacture closed cell sponge - in a variety of colors and densities. And yes, we take on profiles for customer specific applications.
If you are looking for something that is not a "standard inventory item", call Jamak to explore how we might satisfy your requirement.
---