The JBC Advantage
Service Detail from JBC Technologies, Inc.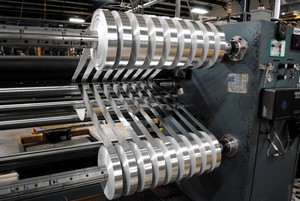 A Collaborative Die Cutting & Converting Partner
JBC Technologies is a flexible materials converter and precision die cutter, but our impact goes far beyond die cut parts. We help our customers solve problems and overcome design and efficiency challenges.
At JBC, everything we do is driven by an engineering mindset. We evaluate each request with a combination of good, old-fashioned American ingenuity, materials expertise, strategic sourcing, and state-of-the-art systems to determine the best, most cost-efficient way to produce, deliver, and deploy parts into your production system.
The Three Pillars Behind The JBC Advantage
Supply Chain Optimization
Engineering Innovation
Manufacturing Excellence