Quick Turn Rapid Prototyping
Service Detail from JBC Technologies, Inc.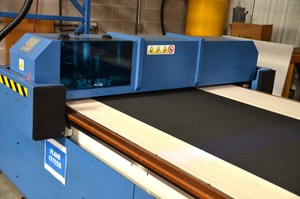 Need a quick turn for trials, engineering builds or short production runs?
Want to test several materials for the same part? JBC's digital cutting machines can quickly produce any part that would normally be die cut. Applications include, research and development, engineering trials, low volume service parts, samples, fast digital reworks, and more. Customers benefit from a precise, high-quality cut without investing in tooling.
Fast Turnaround
No Minimum
Large Format (up to 10' x 5')
Cuts Materials (up to 2" thick)
CAD Data to finished parts in seconds - NO TOOLING REQUIRED
JBC can provide you with precision cut prototypes or low runs or service parts.