Adhesive Solutions to "Stick to the Unstickable"
Featured Product from JBC Technologies, Inc.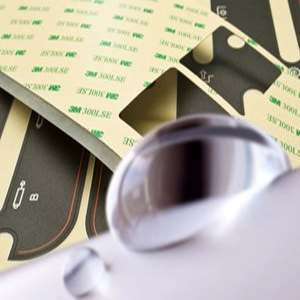 Plastics and composites, lighter and less expensive than metals, are common manufacturing choices. The downside? These materials have low surface energy (LSE), making them difficult to stick to and limiting the effectiveness of traditional adhesives.
As a 3M Preferred Converter, we're your go-to resource for selecting world-class adhesives that work well with all surfaces, LSE surfaces included.
Click More Info above to learn how 3M LSE tapes and adhesives can help bond even the most difficult substrates together. Other highlights
Permanenting bonding without mechanical fasteners
Make priming and surface treatments things of the past
JBC Technologies has the knowledge and know-how to create custom die-cut solutions using these and other specialty adhesives. We can mix and match materials and adhesives for optimal performance and help identify and implement custom part presentations for increased assembly speed and lower production costs.