Case Studies Tier 1 Automotive Suppliers
Featured Product from JBC Technologies, Inc.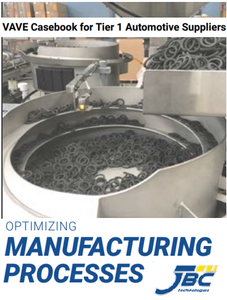 Read these two in depth case studies and learn how auto manufacturers reduced material waste, improved throughput & automated processes.
Tier 1 automotive suppliers deserve engineering-forward solutions that look beyond standard expectations. The impact of JBC's parts extends far beyond our facility, so we partner with our customers to analyze their processes and uncover new, value-added part solutions. With our dedication to innovation, we actively search for new ways to streamline your manufacturing process and eliminate waste.