Converting foams, foils & tapes into custom parts
Service Detail from JBC Technologies, Inc.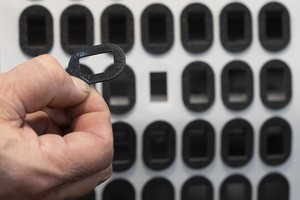 As a flexible materials converter and die cutter, everything that we produce at JBC Technologies is custom. From simple die-cut rubber rings to highly complicated multi-layer assemblies, each gasket, seal, fastener, heat shield, or other component we make is engineered to achieve a specific objective.
Utilizing diverse processes including Corona treating, laminating, slitting, cutting, and automated assembly, we produce everything from prototypes to large volume runs in-house— transforming materials from mill rolls to finished parts onsite, keeping costs down, and eliminating supply chain risk for our customers.
Flexible Materials Converting Capabilities
Embossing
Microperforating
Hot Roll & Cold Pressure Laminating
Tight Tolerance Slitting
Sheeting
Surface Treating
Dieless Cutting
Tight Tolerance Rotary Die Cutting
Wide Web Large Part Die Cutting
Ultrasonic Welding
Automated Assembly
Acrylic Foam Tapes
Medical Grade Tapes & Adhesives
EMI/RFI Shielding Tapes
Double Coated Tapes
Transfer Tapes
Thin Bond Adhesives
Ceramic Paper and Blanket
Light Gauge Aluminum Foil
Felt
Film
Flexible Graphite
Flock
Foams
Much More... Just Ask.
Applications
Seals
Gaskets
Heat Shields
Thermal, Electrical, Acoustical Insulation
Heat Spreading
EMI Shielding & Grounding
Sound Damping
Fastening/Bonding/Joining
Health and Beauty Tapes
Long-term wearable medical device