Custom Die-Cut Medical Grade Tapes & Adhesives
Featured Product from JBC Technologies, Inc.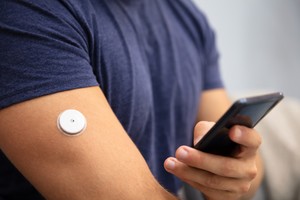 Medical-grade tapes and adhesives are ideal solutions for stick-to-skin wearable monitoring devices, fashion and beauty tapes, electrode assembly and attachment, and much more. But to be effective in those solutions, they must be customized to the size and shape needed for optimal performance, and often require multi-layer laminations. That's where a versatile converter like JBC Technologies can make a big difference.
Sample applications for medical tapes and adhesives include:
Fashion and beauty tapes
Beauty patches
Long-term wearables for remote health monitoring
Electrode assembly and attachment
Border dressing for transdermal drug delivery patches
Medical device mounting
Sensor components and on-body patient monitoring
Mounting and laminating electronic components
Medical device assembly and components
Electrodes: ECG, EKG, TENS devices
AED defibrillator pads
Pulse oximetry devices
Surgical dressings and incise tapes
For the last 30 years, JBC has put its engineering expertise to work transforming rolls of foam, insulation, adhesive tape, plastic film, melt-blown fabric, and even metal foil, into custom die-cut parts that have helped thousands of manufacturers solve critical design challenges.
Going from concept to cut shouldn't be a drain on your resources or your patience. At JBC our dedicated in-house team members will work directly with you throughout the entire manufacturing process, from material selection to finished part, using our growing list of state-of-the-art converting equipment and decades of experience.
What sets JBC apart from the crowd is that we never stop looking for ways to do things better. Whether that's through better materials selection, better part design, better part presentation, better assembly options, or better manufacturing processes, we're here to help you simplify your assembly process, increase value, and satisfy your end customer.
Capabilities include:
Tight tolerance, high-speed rotary die-cutting
Flatbed/ large part die-cutting
Multi-layer laminating
Kiss cutting
Gapping
Island placement
Pull tabs
Ultrasonic welding
Slitting
Embossing
Microperforating/Embossing

Play Custom Die-Cut Medical Grade Tapes & Adhesives Video