EV BATTERY COMPONENT MANUFACTURING
Featured Product from JBC Technologies, Inc.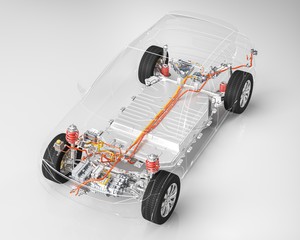 EV Battery Component Manufacturing - From Prototype to Production
The electronic vehicle industry is evolving quickly. Design engineers are diligently working to cut costs, reduce charging times, extend driving ranges and operating temperatures, and improve battery safety. Material scientists are working on new formulations to increase operating temperatures and improve material performance. Leading converters like JBC Technologies are working to support these efforts from R&D to production - providing OEMs and tier suppliers with everything from rapid prototyping to full volume die-cut production parts. Here's a shortlist of applications we can support with custom die-cut products:
Battery Protection

Battery Pack Heat Shielding

Cell-to-Cell and Cell-to-Frame Bonding

Cell Separators

Compression Pads

Electrical Insulation

Thermally Conductive Gap Fillers

Thermal Runaway Protection Pads

Thermal Interface

Top Insulation Pad / Fire Barrier
In a rapidly evolving industry, it is important to be able to quickly validate the efficacy of new solutions. JBC Technologies can help. Need to perform fit, form, function tests? Test the performance of different composites? Or trial parts, mixing and matching adhesives, foams, foils, flexible graphite, and other materials? You've come to the right place. JBC Technologies has the processes, the tools, and the expertise to assist with your R&D process, from material sourcing to prototype to PPAP, and beyond.