Low-Trauma Skin Contact Tapes with Berry Global
Featured Product from JBC Technologies, Inc.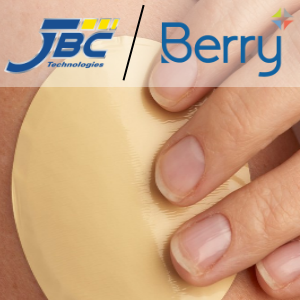 This feature from our popular blog Converters Corner has us chatting about pressure-sensitive adhesive tapes and skin irritation with two stick-to-skin adhesive mavens from world-class manufacturer, Berry Global.

We'll pick the brains of Svetlana Contrada, PhD Product Development Manager & Brian Hall, National Sales Manager - Specialty Tapes as we meander our way through such synapse-building topics as:
Patient risk factors

Low-trauma skin contact adhesives

Featured Berry Global tapes

How JBC Technologies adds value
Spoiler - We manufacture custom solutions (often multiple materials laminated together and die-cut into custom shapes) for wearable medical device manufacturers the world over.